Whenever it comes time to apply to a new job or go after a promotion, you find yourself taking stock of your skill sets. It's easy to list out your technical skills and certifications, but it's much more complicated to create a detailed resume highlighting your soft skills. Why? Because it can be more challenging to quantify soft skills because these deal primarily with personality traits, abstract talents, and interpersonal skills. Recently, however, professionals have been focusing on how to measure soft skills to more fully analyze their impact on the business world.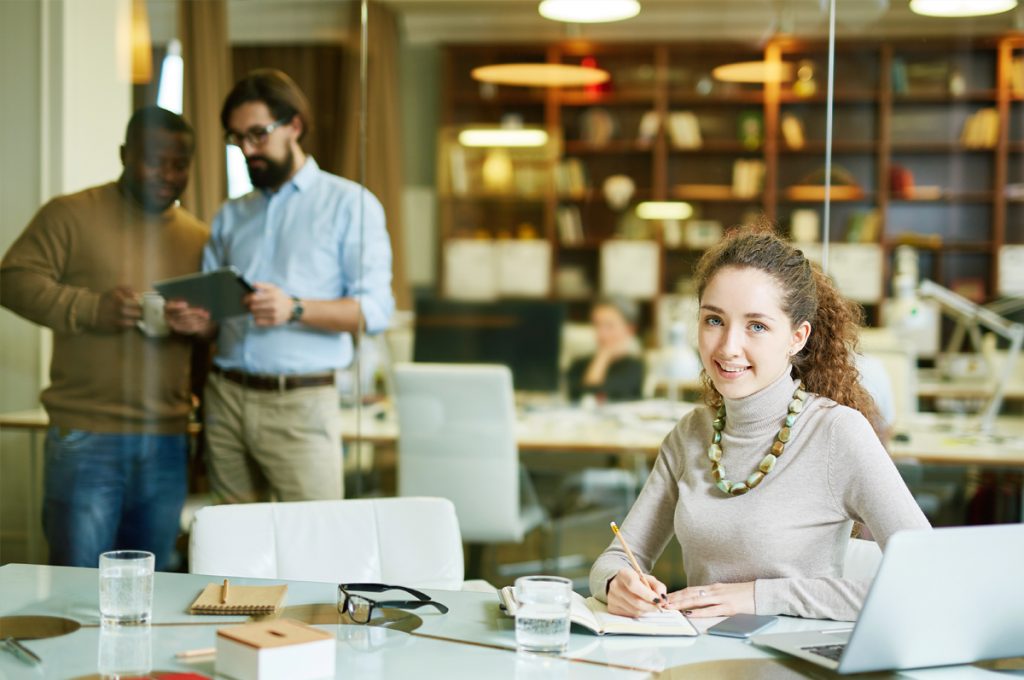 What are Soft Skills?
Soft skills are defined as character traits, personal attributes, and other similarly classified non-technical skills that can help people become influential leaders, good communicators, and respectful listeners. The opposite of soft skills are technical skills, for example, knowing the ins and outs of Microsoft Office or coding. Hard skills are easily defined and measured in terms of gathering data on employees because they are quantifiable. As such, they've been mistaken as the most important skills for an employee to have. However, recent conversations about work-related skill sets are starting to acknowledge that soft skills are just as important as hard skills — and can be transferable between jobs.
Some professionals believe that soft skills may be more important than hard skills. Recent research indicates that 85 percent of job success comes from soft skills, while only 15 percent of job success is dependent on hard skills. Experts also believe that in an age of increasing technology and job automation, soft skills are a hot commodity. Some of the most highly-rated soft skills in the current market include:
Active listening
Self-motivation
Ability to delegate
Time management
Effective communication
Creative problem solving
Negotiation
Decision making
Conflict management
Emotional intelligence
Change management
Why Measuring Soft Skills is Important
Harder to Train: 84 percent of employers say they'd be willing to hire and train someone with a technical skills gap, which means businesses leaders are looking for talent with already acquired soft skills. Additionally, workers are finding ways to communicate what soft skills they have to future employers and leaders in their organizations. It's much easier to train someone on a specific software than it is to train them on empathy.
Improved Talent Pools: Employers are realizing that being able to measure soft skills will have an impact on their organizations. When they can build data around soft skills assessments and use these insights in processes related to hiring, recruitment, and retention, they can foster more outstanding talent in their employee pool. Organizations are also increasingly broadcasting that they value soft skills to attract top talent and gain an upper hand in competitive markets.
Return on Investment: When organizations take steps to train their employees on desirable soft skills, like effective communication and creative problem solving, they see a much greater return on investment (ROI). Metrics such as productivity and retention can be measured periodically after soft skill education and development efforts are made. In one study conducted by Harvard University, Boston University, and the University of Michigan, researchers measured a 256 percent ROI when employees were trained on soft skills.
Measuring Soft Skills
Although many people consider hard skills to be easier to measure than soft skills, experts are beginning to find ways to measure soft skills as well. To start, Gallup recommends looking at soft skills with the mindset of a consumer rather than strictly from a business standpoint. For example, it feels nice when you receive a warm greeting as you enter a restaurant, right? Their argument is that measurements can come from analyzing certain behaviors that would indicate strong soft skills development. They break this down into five categories:
Motivation: Are they showing a drive for achievement? Are they easily motivated to action?
Workstyle: Do they show a natural predisposition for an organized and efficient work style? Do their behaviors reflect efforts to improve their time management and/or organizational routine?
Initiation: What does their process of taking action and inspiring others say about them and how they work? Do they naturally influence others?
Collaboration: Do they build partnerships and encourage healthy group dynamics?
Thought process: While gathering information, how do they approach a problem to find solutions?
Other experts develop similar methods of measuring soft skills that include developing soft skill assessment systems. This type of method involves the following steps:
Determine your organization's most valuable soft skills: Talk with company leaders to determine which soft skill sets will help your organization achieve its long-term goals.
Clearly define which skills certain roles will require: When creating new roles or hiring for open roles, take the opportunity to identify the ideal soft skill sets before filling those roles so that you can pinpoint the right candidate.
Use online prescreens: When recruiting new candidates and actively engaging in the hiring process, let technology do some of the work for you by incorporating prescreening technologies into the online application process.
Avoid unconscious bias: Assess your own emotional intelligence before assessing your employees' soft skills to avoid unconscious, or implicit, biases. For example, you could easily fall into a pattern of favoring people that remind you of yourself.
Standardize interview processes: This is helpful both in hiring and in routine meetings like performance reviews. Keep the questions you ask for various purposes consistent between candidates.
Challenges employees with problems that require soft skills: This is a useful way to observe how your team approaches problems. What skills do you notice them using most? What skills would you like to see them using more often?
Provide online training: Online training programs can improve engagement by simulating real life situations. They can also provide information on how employees perform so you can track soft skill-specific data.
Next Steps
Soft skills are going to be an essential asset, not only for your team but for your company's growth, and we want to make sure that you stay up to date on these crucial skills. It's important to not only enhance your own soft skills but to encourage the development of soft skills in your employees as well.
KnowledgeCity has dozens of online training courses designed specifically to engage with and improve soft skills, teach you why they are important, and instruct you on how to use them in your own organization. Visit KnowledgeCity's soft skills learning library to find the right courses for you and your team.