It's that time of year again when companies are planning their holiday bashes and everyone seems to be looking forward to enjoying a break from the workday routine. But for some employees, the stress connected with holiday socializing can lead to a spike in alcohol or drug consumption.
Deciding to serve alcohol at work-related events is a question almost every HR manager has considered. Here are some statistics that can help you make your decision.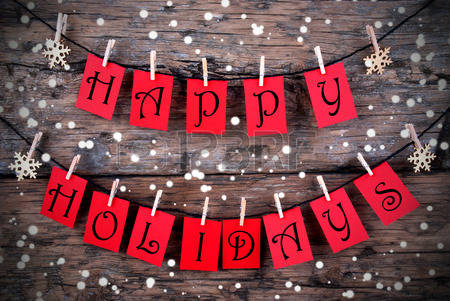 Alcohol Consumption is on the Rise
Alcohol consumption has been increasing steadily in the United States since the 1990s. A 2017 study published in the Journal of American Psychiatry found an increase in drinking, especially among women, minorities and older adults.
Overall, drinking increased by 11 percent between 2002 and 2013, and nearly three-quarters of American adults said they had consumed alcohol within the last year.
These stats on drinking have implications for the workforce. According to a survey conducted by the Society for Human Resources Management (SHRM), 501 Human Resources professionals were asked about drinking in their organization for work-related activities. It showed that 70 percent felt drinking at a holiday party was acceptable.
Implications of Too Much Holiday Cheer
The holiday season begins on Thanksgiving, and continues through Christmas and New Year's, leading many on a six-week binge that can impact their productivity and their careers.
Here are some sobering statistics for the holiday season:
40 percent of traffic-related deaths during the holidays are a result of drunk driving
16 percent of adults say they drink more during the holidays
22 percent attending holiday work parties have felt pressured to drink
96 percent of adults went to work with a hangover after a party, or know someone who did.
What can you do?
Most of us feel stressed out at holiday time. According to the Pat Moore Foundation, alcohol and/or drug abusers cope by increasing the use of alcohol or drugs during the holiday season. Depression, drunk driving accidents, suicide, and domestic violence all increase during the holiday season as users try to cope with overwhelming stress.
What can you do? Here are a few tips from the foundation:
Skip the alcohol at office parties and provide festive alternatives
Enlist designated drivers if you choose to serve alcohol
Offer sweets as they can provide a temporary high for alcohol or drug abusers
Don't pressure anyone to drink or participate if they are uncomfortable
While the holiday season is a bright spot in the year, it can also be very stressful for many people.  Make your holiday office parties safer and avoid costly mistakes.  Help employees and managers better understand addiction with KnowledgeCity's courses: Dealing with Drug and Alcohol Abuse for Employees and Dealing with Drug and Alcohol Abuse for Managers and Supervisors.