Worldwide outrage over Google's mishandling of credible sexual misconduct allegations and general mistreatment of women workers reached a boiling point Thursday, resulting in thousands of employees hitting the street in a global wave of Google walkouts to demand change from the search engine behemoth.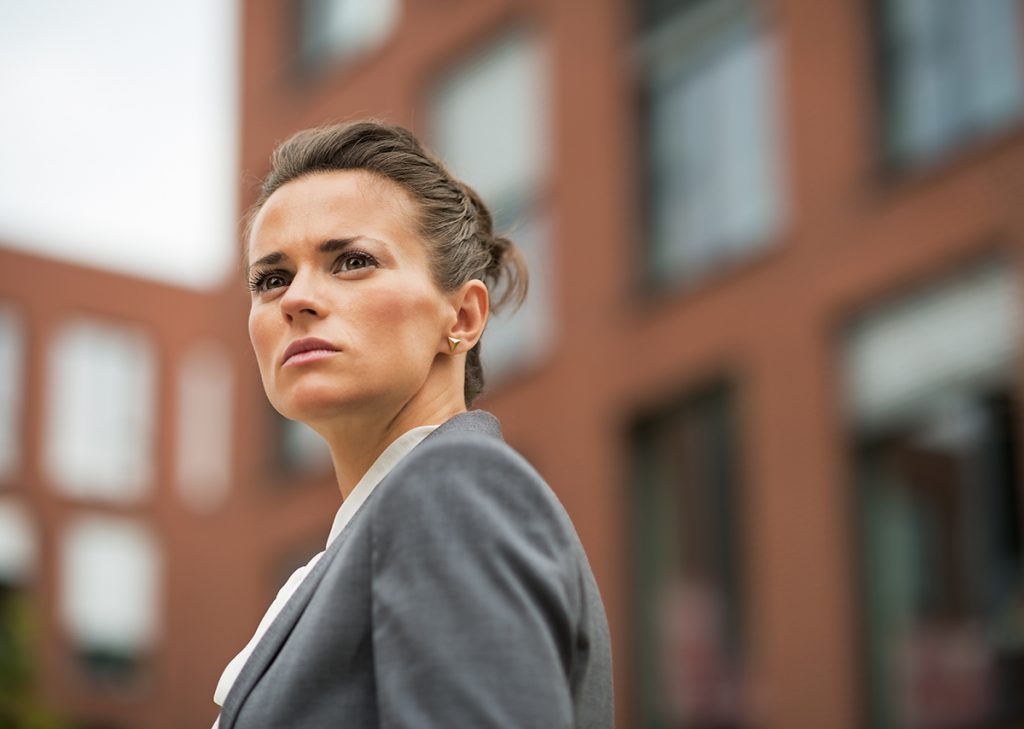 Google Walkouts Spurred by Revelation of $90M Payout
The Google walkouts follow a turbulent week for the Internet giant after The New York Times reported late this past week that Google actively protected three executives against valid sexual misconduct allegations. The Times most prominently featured Google's treatment of Andy Rubin, the "Father of Android" software. According to the Times, Google gave Rubin a "hero's farewell" in October 2014 when he left the company.
"I want to wish Andy all the best with what's next," Larry Page, Google's then chief executive, said at the time. "With Android, he created something truly remarkable — with a billion-plus happy users."
However, Google failed to publicly concede to the nature of Rubin's exit from the company, which involved valid sexual misconduct claims from a fellow employee. Following an investigation, Google released Rubin, granting him a $90 million exit package despite the incident. This was just one of several instances of sexual impropriety that the Times detailed involving top company executives, one of whom retained his job and only resigned after the article went public.
Immediately after the article's publication, Google SEO Sundar Pichai announced that the company had terminated 48 people due to sexual misconduct claims in the past two years.
Google Walkouts Reveal Significant Sexual Misconduct Issues
However, Googlers say that the acknowledged mistreatment of women at the company is the mere tip of the iceberg in terms of significant gender equality shortfalls at the company.
"For every story in the NYT, there's thousands of other stories that aren't told," an anonymous Google employee told BuzzFeed. "That's why so many people are getting involved."
Buzzfeed captured a particularly wrenching example of these untold stories, detailing an employee who reported to Google human resources that a coworker tried to "drag her away from the crowd" at a company event and was essentially told that she "was the problem."
"They told me I'm no longer allowed to talk to anybody about this issue at all…recommended therapy," the employee said. "They said, 'Don't worry, keep working with this person'."
According to the female worker, nothing happened despite an investigation. Consequently, she continued working with this individual for three months, crying in her car for an hour every day before work.
While these stories are far from unique to Google, the company prides itself on its employee standards. Furthermore, its workers have exceptionally high skill levels and incredible optionality in the workforce. Consequently, Googlers have unusual leverage over the company to institute significant corporate policy changes and feel optimistic that their voices will be heard at Google and hopefully open the conversation up in other companies as well.
"We're optimistic that we've opened a conversation about structural change here and elsewhere," Clair Stapleton, a YouTube (a Google subsidiary) product marketing manager, told the Times.
Google Walkouts List of Demands
One reason why this dialogue is gaining incredible traction is that the conversation is surging across mainstream and social media. Furthermore, there's no precedent for the Google walkouts to demand this sort of widespread institutional change.
The organizers behind the Google walkouts posted a list of five demands on their Twitter feeds that The Cut detailed in an article Thursday.
"An end to forced arbitration in cases of harassment and discrimination." Googlers could also bring a supporter, representative, or co-worker when meeting with HR.
"A commitment to end pay and opportunity inequity, for example making sure there are women of color at all levels of the organization, and accountability for not meeting this commitment." Google would provide internal reports of any professional advancement or salary gaps across workers of different genders, ethnicities, and race.
"A publicly disclosed sexual harassment transparency report." This disclosure would include the number of harassment claims and their originating division, the types of claims, number of victims and accused who have left the company, and the value of severance packages.
"A clear, uniform, globally inclusive process for reporting sexual misconduct safely and anonymously." Google's HR department would be more independent from senior management and more accessible for all Google workers, including contractors and temporary employees.
"Elevate the Chief Diversity Officer to answer directly to the CEO and make recommendations directly to the board of directors. In addition, appoint an employee representative to the board." The CDO and employee representative would enforce these demands and propose necessary changes.
Protestors in Google Walkouts "Are Just Getting Started"
While there's no deadline for Google's acceptance or rejection of the group's terms, Googlers have had significant success in organizing protests over numerous issues during the past year. In early 2018, thousands of employees petitioned for the company to stop working on a military artificial intelligence project. In the end, Google pledged to not engage in weaponized AI projects. Googlers have also stood up against an alleged censorship-friendly Google Search App for the Chinese market. However, the status of this development is currently unknown. But, the Googlers have made it clear that they're not backing down.
"While leadership is listening to us, let us be clear: we are just getting started," Stapleton announced to a cheering crowd in New York.
And, it appears that the Google walkouts have backed the powers that be into a corner with Google brass offering official endorsements of the protests.
"Moments like this show that we didn't always get it right, and so we are committed to doing better," Pichai told an interviewer at a Dealbook conference.