At KnowledgeCity, we work hard to help our community however we can. There have been many business disruptions caused by the COVID-19 pandemic, and we are witnessing firsthand the struggles that come along with this. From temporary furloughs to permanent layoffs, we know that this is a difficult time for the American workforce.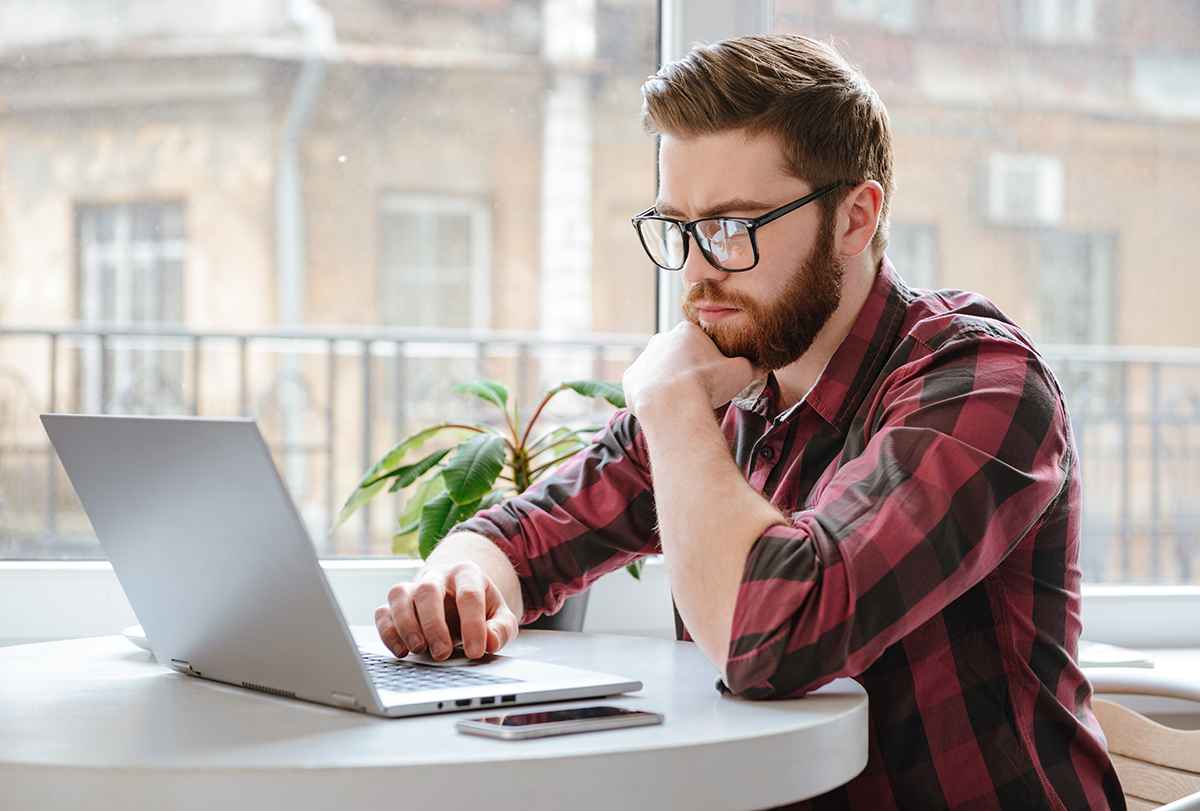 Our team feels that we have a responsibility to provide some help and guidance in a way that aligns with our professional values. We are working hard to curate a selection of courses for those who are looking to re-enter the workforce amidst the disruptions caused by the COVID-19 pandemic. These courses will be completely free of charge and available at any time for those who need them. No log-in, membership or payment is required to access these courses. This article will provide details about each course that we've curated so far for this program—all you have to do is identify courses you're interested in and use the links to click through and get started.
Data reported by the U.S. Department of Labor on April 23, 2020 showed a staggering 26.4 million Americans have filed for unemployment benefits and in a poll conducted by the U.S. If you've lost your job or are experiencing reduced work hours, you're certainly not alone. The expectation among economists, however, is that when factories resume normal operations, restaurants reopen and daily functioning resumes, the job market will make a relatively quick recovery. While there's no way to be sure what will happen in the future, we want to help people position themselves to get back to work as quickly as possible for their own wellbeing.
We hope these courses will be helpful to you. In addition to taking courses, you can also follow our blog, where we regularly publish articles on how to work well from home, how to handle remote work, ways to boost your soft skills, managing anxieties during the pandemic, boosting leadership skills and so much more.
Free Courses Available Now
It's 2020, so there's no excuse to not be proficient in Microsoft Office products. Over 80 percent of enterprises use Microsoft Office products, and they generally use the most recent versions to avoid security risks. It's essential to keep up with these updates to remain competitive in a business setting. If you're lagging behind and still using Windows '97, never fear. We're here to bring you into the future.
Here are the Microsoft courses we're offering:
Microsoft Outlook 365 Basics – Bring yourself up to speed on how to use one of the world's most popular emailing services.
Microsoft Word 365 Basics – Not all organizations will purchase the entire Microsoft Office Suite, but almost every company will expect you to not only know how to use Microsoft Word efficiently, but to be able to keep up with regular program updates. And you should know more than the basic functions of the word processor! Creating graphics, tables, etc. are all important parts of daily Microsoft Word usage.
Microsoft Excel 365 Basics – Microsoft Excel is in the same boat as Word—although not every company will expect you to be an expert at the entire Microsoft Suite, you will be expected to use both Word and Excel with your eyes closed. This course will teach you the important functions that are commonly used in Excel.
We also have some courses you can take to work on your general outlook, attitude and strategy when it comes to business. These courses will address the soft skills you will need to be competitive in the job market for the foreseeable future. You can use this unusual time to position yourself to get back out there when the time is right.
Here are the courses we are offering on the timeliest and most relevant soft skills for today's market:
Emotional Intelligence – Emotional intelligence, sometimes referred to as EQ, is the ability to identify and manage your feelings and understand the feelings of others. In this course, you will learn the components of emotional intelligence, how a high EQ makes great leaders, ways you can use your EQ in your work and how you can assess and improve your emotional intelligence before re-entering the job market.
Enhancing Your Productivity – Productivity is the measurement of performance in business and it increases the overall efficiency of an organization. This course is designed to help enhance your productivity both in your professional and personal life. Furthermore, this course will help you learn the strategies and techniques to stop procrastinating and start doing.
Adaptive Thinking – Adaptive thinking is the ability to recognize when situations aren't going your way, efficiently consider how you could respond and then make appropriate plans about the changes that need to be made. This requires a willingness to endure hard times. This course will help you understand how you can incorporate adaptive thinking into your work and how you navigate complex problems.
Common Communication Challenges – This course addresses some of the most common communication challenges that people experience at work. The course will address some of the anxieties that exist around communicating and how to overcome them. The course also takes a look at how to work with a difficult audience. Furthermore, the course will help you understand how your communication strategies must change to meet certain demands and to stay appropriate for specific settings.
Coping with Change – A global disruption of this scale is bound to cause some long-lasting changes to how we do business and go about our daily lives. It's important to know how to cope with change and continue to boldly move forward. This is an important skill to have, global pandemic or not. There will always be changes in business and how we handle them will make or break our success.
Time and Attention Management – Attention management is the most important skill you need to learn to succeed in business today. The ability to control distractions and stay focused is essential to being more productive. Combining both Time and Attention management will help you be as efficient as possible. Use this course to learn the tools and techniques you can use to improve your time management and attention management skills.
Virus Protection – This course explores how you can protect yourself and your community from viruses by observing social distancing and hygiene. According to the CDC, the best way to protect yourself from contracting and spreading COVID-19 is to be informed.
Conclusion
We hope these courses will be helpful to you as you explore rejoining the job market once the coronavirus pandemic releases its hold on us. Remember, many of us have been hit hard by the global spread of COVID-19. KnowledgeCity is here for you. We are all in this together, and we will overcome this together as well.