There are already expectations that  messaging bots, also known as chatbots, are going to play a large role in digital marketing trends this coming year and are not going away any time soon. Retailers like Subway and Sprint have been using chatbots for years, and their number is expected to rise in 2019. In fact, their legion is growing so fast that they're on track to save businesses more than $8 billion per year by 2022.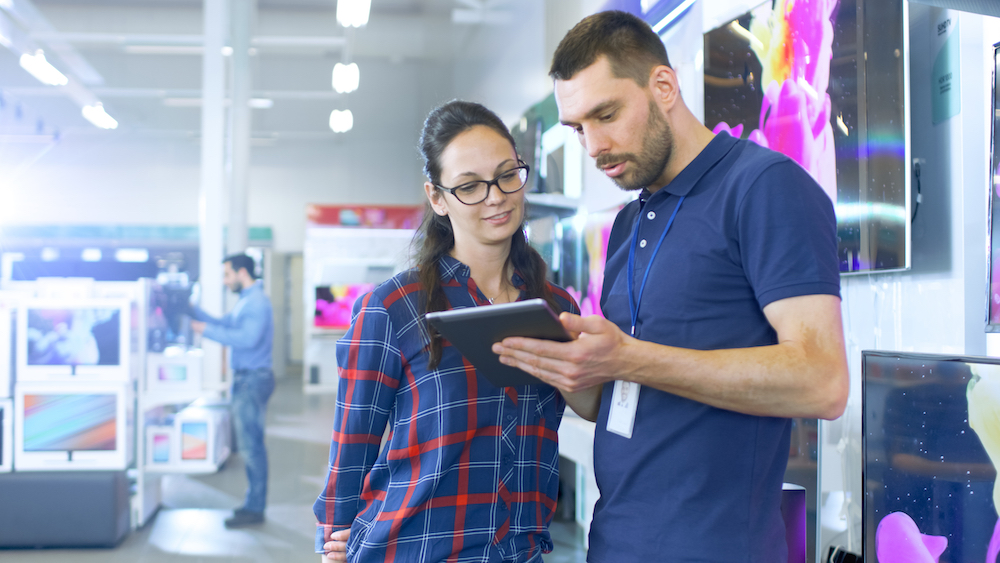 If you're on the fence about whether or not your business should go bot, Forbes recommends first determining if you would use it for customer service or sales. From there, this narrows your choices, and it will be easier to pick a technology that best suits your needs.
But artificially intelligent sales agents are just the tip of the iceberg when it comes to digital marketing trends in 2019—and beyond. As 2018 winds down, it's time to get ready for all the digital marketing trends on the horizon.
4 Digital Marketing Trends to Watch For in 2019
1. Personalization via artificial intelligence
In addition to the growing army of chatbots—initiating contact with potential prospects, scheduling sales appointments and even helping customers make purchases—artificial intelligence will power another digital marketing trend for 2019: personalization.
From robocalls and targeted ads to contextual websites and in-email video callouts, artificial intelligence has the potential to turn impersonal, cold touchpoints into personalized experiences—quickly and cheaply.
2. The rise of voice search
Thanks to the success of the Internet of Things' connected devices, like smart speakers and wearables, as well as artificial intelligence, like Siri and Alexa, we're on track to conduct nearly one-third of our web searches with just our voices. In fact, nearly 60 percent of consumers used voice search to find local businesses in the past year.
Not sure how to take advantage of this growing trend? Forbes recommends two steps to optimize your website for voice search:
Make a list of conversational questions prospects might ask like, "What nail salons are open now?"
Incorporate those questions throughout your website along with full-sentence answers.
3. Stories replace the scroll
According to Hootsuite, the endless scroll of the social media news feed may soon be a thing of the past.
In its report on digital marketing trends to look out for in 2019, the social media management platform predicted brands will share more and more human stories of their own to inspire not only customers, but also investors, analysts and media.
More ephemeral and casual, social media stories are created not with the sprawling crew of a typical television commercial, but a single smartphone. They're fun, visual and often very personal.
Not sure where to start? Check out Shopify's guide to making the most of your social media stories.
4. Local influence battles ad blockers
Consumers are tired of interruptions from advertisements. That's why nearly one-third of all internet users now use ad blockers. If you want your message to get around that wall, you'll need to make the most of a growing focus: local influencers.
To cultivate your own network of local influencers, Forbes recommends you first make a list of the top influencers in your market (i.e. who has the most followers or hits across your relevant channels, like podcasts, Facebook, Twitter, YouTube and Instagram). Then, get to know those folks and their brands by following them for a while. If you like what you see, you can reach out via direct message to start a conversation about how they can help you get the word out about your business.