Do you live in or do business in Connecticut? If so, you've probably already heard of the 2019 legislation known as the Time's Up Act. This legislation establishes new rules and requirements regarding sexual harassment training and education, which have been in effect since October 1, 2019. If you are still working out the kinks with keeping your organization in compliance with Connecticut state law, don't worry. It's normal to need to take some time to bring your organization up to speed with changing laws. We're here to help—in this blog we will go over what sexual harassment looks like in the workplace as well as the changes in Connecticut state law so that you can ensure that your company remains in compliance and avoids potential scandal. The clock is ticking— the deadline to engage in sexual harassment training is October 1, 2020. Don't wait until your time is up. Get the information you need.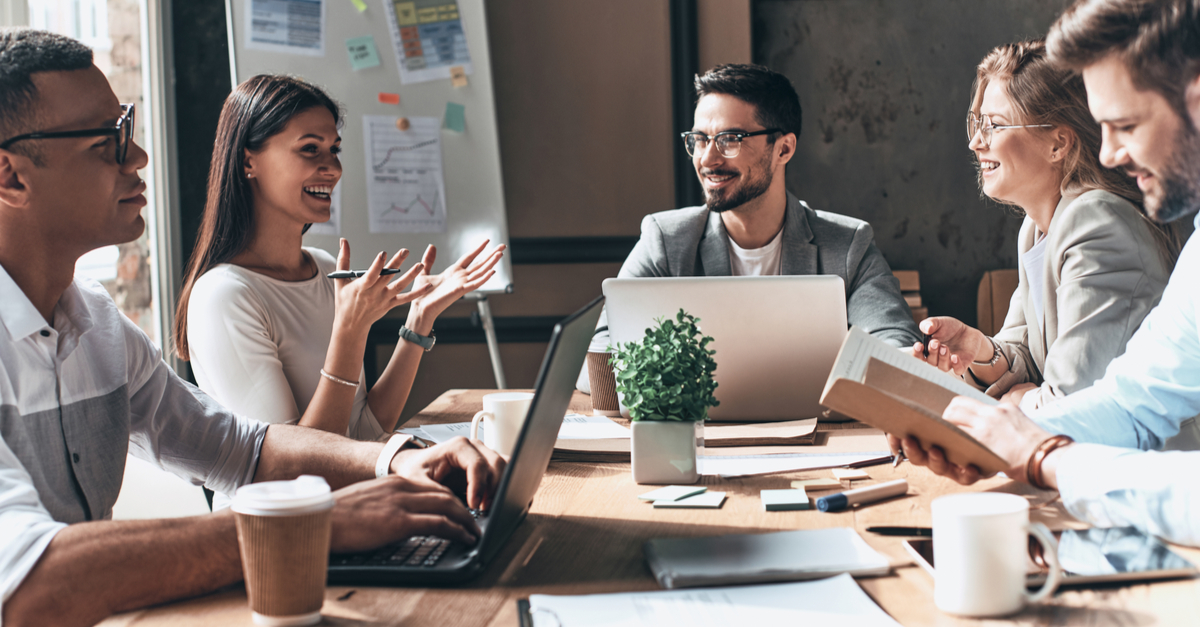 What Behaviors Are Considered Sexual Harassment
According to the Equal Employment Opportunity Commission, or EEOC, sexual harassment includes any attention from supervisors or coworkers that includes unwelcome sexual advances, requests for sexual favors, physical or verbal harassment of a sexual nature or discrimination on the basis of sex or gender. Sexual harassment can interfere with an individual's work performance or create intimidating, hostile or offensive work environments.
Here are some of the behaviors the EEOC considers sexual harassment:
Sending or sharing sexually inappropriate images or videos
Sending sexually suggestive letters, notes or emails
Making inappropriate sexual gestures
Telling lewd jokes or sharing sexual anecdotes
Staring in a sexually suggestive manner
Making inappropriate comments about someone's clothing, appearance or body
Inappropriate touching
Discriminating against someone because of their gender presentation or sexual orientation
And these are some key facts to be aware of regarding sexual harassment:
The victim can be male or female. The harasser can also be male or female
Victims are not always of the opposite gender of the harasser
The harasser can be a supervisor, coworker, an agent of the employer, a supervisor in another department or a non-employee
The term "victim" does not stop with the person being harassed. A victim can be considered any person who was affected by the offensive conduct
The harasser's conduct must be unwelcomed for it to be sexual harassment
The New Requirements of the Time's Up Act
The new Connecticut sexual harassment legislation, the Time's Up Act, went into effect on October 1, 2019. The new legislation establishes new provisions and requirements for sexual harassment training and education in the workplace. The Act is comprised of Public Act 19-16 – Act Combating Sexual Assault and Sexual Harassment and Public Act 19-93 – Act Concerning Sexual Harassment and Sexual Assault. Together, they form the Time's Up Act. Here's who the new legislation applies to:
Any employer who has three or more employees total
Any employer who has employees based in the state of Connecticut. For example, if a California company has employees based in Connecticut, they would be required to adhere to the Act's training requirements for those Connecticut employees
The general requirements of the Time's Up Act are the following, per the Commission on Human Rights and Opportunities (CHRO) of Connecticut:
Employers will be required to provide new employees with a copy of the information regarding the illegality of sexual harassment and remedies available to victims
Employers must provide all existing employees with two hours of training by October 1, 2020
Employers must provide two hours of training and education to new employees hired on or after October 1, 2019, within six months of their start date
Employers with fewer than three employees must provide two hours of training and education to all existing supervisory employees by October 1, 2020, or within six months to new supervisory employees
Employers must provide periodic supplemental training no less than every ten years
The main take away from this bill is that it requires employers to provide education and training on sexual harassment. However, additional provisions include the following:
Enhanced Commission on Human Rights and Opportunities (CHRO) – The time allowed to file a CHRO complaint alleging employment discrimination or sexual harassment has been extended to 300 days. Additionally, the CHRO can now pursue punitive damages in some situations
An extended timeframe for criminal prosecution – The bill eliminates the statute of limitations for reporting sexual assault against minors. Other assaults have an extended statute of limitations of up to 20 years
An extended window to file sexual abuse lawsuits – Victims under the age of 21 have until their 51st birthday to file a lawsuit. This has been extended from their 48th birthday
How Your Organization Can Stay in Compliance
In addition to the changes to the law detailed above, employers must be aware of the posting requirements. This legislation requires that all employees must receive a copy of the company's sexual harassment policies within three months of their start date. This can be provided digitally by email, but the subject line must include the phrase "Sexual Harassment Policy" and the information must detail the illegality of sexual harassment and courses of action victims can take.
Furthermore, corrective action related to employees who complain about sexual harassment cannot modify the complaining employee's conditions of employment. For example, an employer cannot relocate, reassign or in any way substantially change the working conditions of the employee without that employee's approval in writing.
There are penalties to being found to be out of compliance with the Time's Up Act. If an employer is found to have violated any training, posting or notice requirements, they can face a fine of up to $1,000 (a marked increase from the previous amount of $250). Furthermore, complainants are now able to include attorney's fees in the pursuit of damages. The recovery of punitive damages can be sought through litigation.
Next Steps
Although this blog post outlines the new sexual harassment requirements under Connecticut state law, it is important to understand the full extent of the law beyond what is covered in this article. The best way to avoid penalties or lawsuits is to ensure that your organization has fully engaged with the new legislation. KnowledgeCity has two courses that can help you with doing this. This first course, "CT Sexual Harassment Prevention: Employees," is a great course to assign to employees to ensure that your whole team is in compliance. For the leadership team, there is "CT Sexual Harassment Prevention: Managers and Supervisors," which has more detailed information about the legal aspects of sexual harassment, how to create a workplace culture of prevention and how to respond to sexual harassment claims. The best way to prevent issues is to be armed with knowledge.