Have you ever looked at the clock during your workday only to be surprised that it's almost time to go home, and you've barely started chipping away at your to-do list? This is a common problem because the truth is, many workers find it easy to become distracted by little things throughout the day. We don't tend to realize how short interruptions can be detrimental to productivity, but the lost time can quickly add up. When thinking of the top C-suite executives, most have gotten to where they are today because their time management skills have allowed them to juggle multiple responsibilities while remaining effective leaders. We can look to their careers as examples of how we can increase our own productivity and time management skills.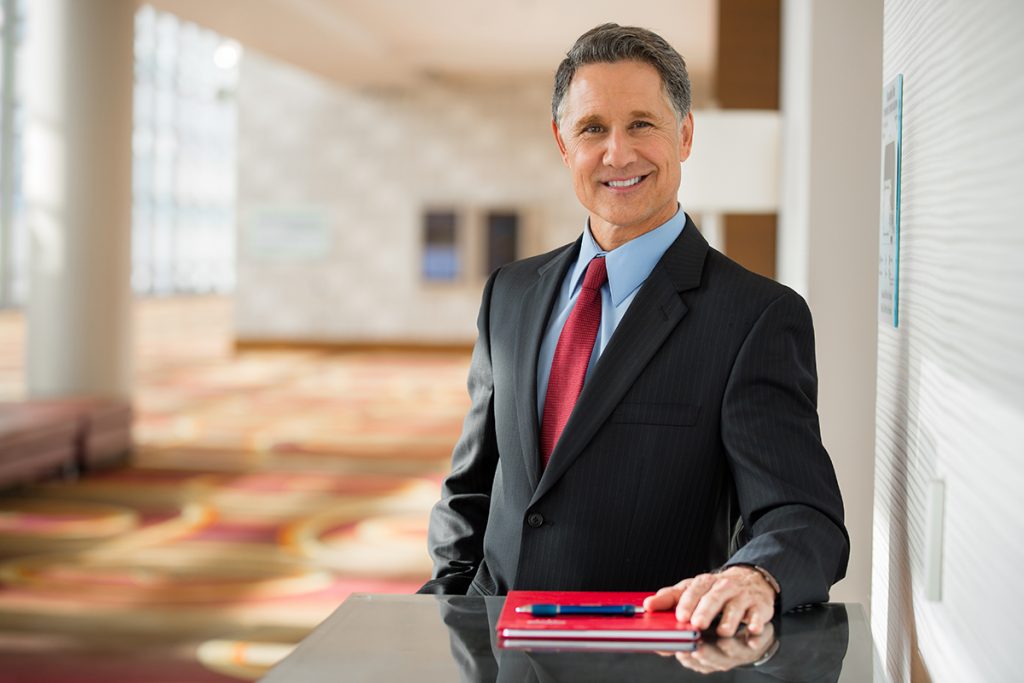 Why is Time Management Important?
Developing great time management skills is crucial to being a highly productive person. Most of us don't come pre-programmed to use our time in the most efficient way possible—we have to practice the ways in which we can effectively use the precious hours we have in a day. Otherwise, it can feel like we are simply spinning our tires and going nowhere. Look at it this way, time management can be considered a form of self-care and dedication to personal improvement.
Finding success as a business professional generally requires dedication to learning and improving for the sake of innovation and success, and part of this process should be focused on time management. Some of the best ways to manage time include prioritization, flexibility and keeping an open mind. Let's explore more about this topic by looking at how CEOs have learned to manage their time and what we can do to improve our own time management skills.
Top Productivity Habits Used by CEOs
Given the extent of responsibility they have within a company, CEOs are the ideal individuals to help others learn methods for enhancing their own personal time management practices. There's no doubt that CEOs work hard and work often. In fact, CEOs tend to work an average of 62.5 hours per week, even putting four hours a day in on weekends and two and a half hours a day on vacations. How they use their time is crucial to making those hours really count without becoming burned out.
Here are some tried-and-true methods for productivity that can be observed in the patterns of CEOs:
Plan ahead — Use to-do lists and set time limits for your tasks. After working with any specific type of plan for your work and your time, follow up with a time audit in which you can assess where your time really went as opposed to how it was planned. Did you have a hard time staying focused? Should you tweak the amount of time you assign for each task? Do you need to add more planned short breaks?
Prepare for the day ahead – Prepare for the day by using the last 15 minutes of your workday to get things set up for the following day. If you know you need to pay attention to a specific task first thing in the morning, go ahead and lay out those materials for yourself before you leave. When you arrive for work each morning, it's also a good idea to spend the first five to 10 minutes writing down the tasks you need to accomplish and when you plan to start working on each task.
Simplify – Don't be afraid to set time limits for meetings and to prioritize who has access to your time. Part of this includes strategizing by dividing tasks and obligations between "high-priority" and "low-priority" and acting accordingly.
Work with others and empower your team – Part of being able to use time effectively is to trust your team to do good work by leading them effectively. Although it can be tempting, do not waste your time on micro-managing. You hired a team of high performing individuals, so let them work their magic while you work yours. Additionally, avoid the assumption that just because you hold your employees accountable, no one should be able to hold you accountable for your performance as well. Work with a mentor or coach who can give you tips, objective feedback and hold you accountable for your time and how you use it.
Stay flexible – The most efficient CEOs are said to not care at all about time management, yet they use their time at work exceptionally wisely. This happens because they remain flexible and committed to a dynamic work life. This includes keeping their focus sharp while at the office more than adhering to rigid schedules that don't allow for interruptions, changing plans, new developments, etc.
Ways to Incorporate and Adapt CEO Skills to Your Needs
If you're having trouble figuring out the best ways in which you can apply these tips to your own workflow, consider what career expert Bryan Collins has dubbed the "4 Ds" and how they could help you get started:
Do – Use the two-minute rule, which essentially invites you to go ahead and do anything that can be done in two minutes or less as soon as you notice it needs to be done. If it won't take much time, don't waste time thinking about doing something—just go ahead and do it!
Delete – When deciding whether or not to do something, ask yourself if that activity will help you meet your long-term goals or desired results. If not, go ahead and delete that activity from your agenda.
Defer – Know when to postpone action. It is better to reschedule working on a project than to waste your valuable time on something that doesn't present your best efforts.
Delegate – Consider whether your time would be best spent doing the task yourself or creating a checklist for delegation. If it can be delegated effectively, go for it!
Other helpful tips to work more like a CEO:
Schedule time for emails or have an assistant handle them for you. Many people fall into the trap of checking emails at various points throughout the day rather than scheduling them in as a task like anything else.
Make sure to include personal time and self-care into your daily schedule. If you become burned out, it will reflect in your work.
Envision your upcoming months put into motion the tasks that will take time to get off the ground. This way, you will have a good starting point set up when it comes time to fully engage with these projects.
Next Steps
We have explored some of the ways CEOs use their time most efficiently so that you can work on improving your own time management skills and furthering your career. However, it is important to note that everyone is different and while we can look to CEOs as examples of effective time management, it is better to not hold yourself to rigid expectations. Instead, stay flexible and be willing to eliminate what doesn't work for you in favor of more practical methods. The most important thing is that you keep an open mind and stay willing to try new things. KnowledgeCity's course, "Time and Attention Management" can help you as you get started. The course includes common theories regarding time management, how different people harness their focus and attention differently, how to maximize how your work environment can work for you and how to identify and improve your personal work style.