It's  a new year, and your fingers flutter across the keyboard, searching to fulfill a dream you know will take you to the top: new skills, a new you, a new life destination. Every past broken, unfinished or discarded New Year's resolution hangs in the back of your mind like nagging thunder, energizing you to really take on this goal—to make alternative learning methods your powerhouse for education and success.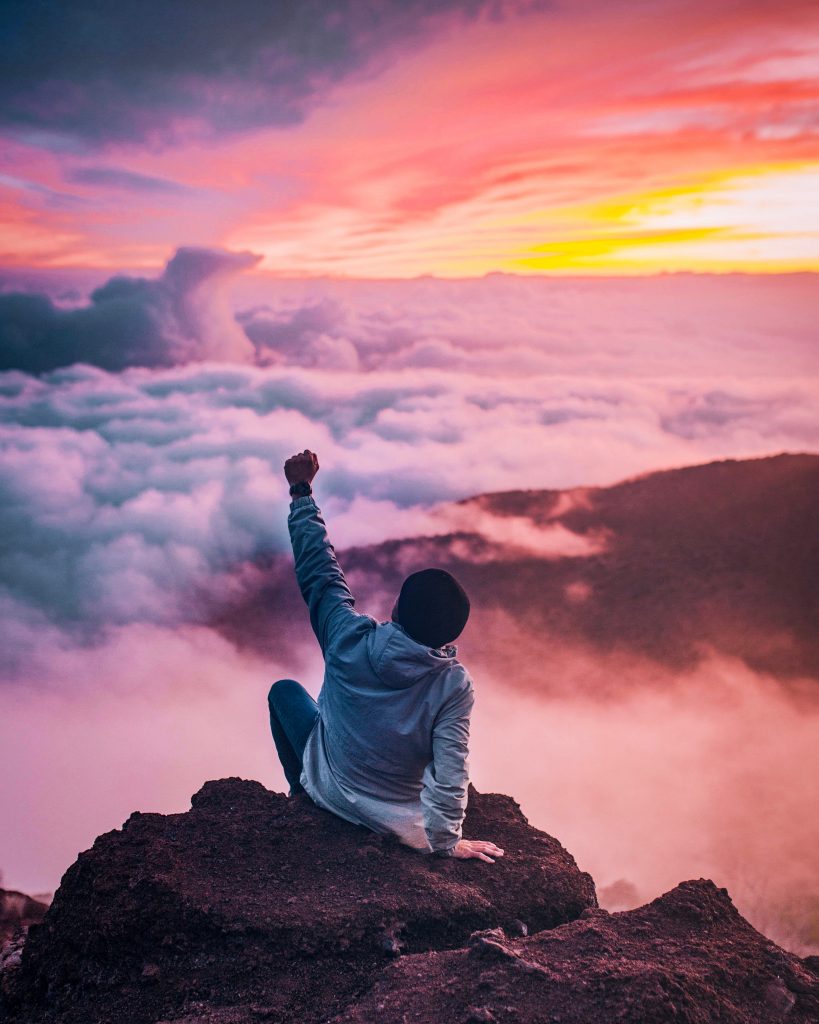 But then something makes you question it, and your fingertips pause above the keys. Even though knowledge could be the difference between success and failure, you hesitate. Before long, you ease off from the adrenaline and scale your goal back until it was just a good idea. Another year goes by, and although you're overwhelmed with possibilities and growth potential, you're just that—overwhelmed.
We've heard it all before: alternative learning via eLearning is quickly becoming the superior learning method to traditional forms. Courses are self-paced and can be done at home. They're also affordable, engaging, and offer endless opportunity. Furthermore, courses are often customizable, convenient and best of all, they make learning easier than ever.
So why aren't you alternative learning with eLearning yet?
It's So Easy that You Might Fail.
Just 8% of Americans accomplish their New Year's resolutions. It's likely that most of these resolutions were simple, wildly beneficial, and attainable. But they still didn't make it.
Don't Be Afraid Of Success.
It's easy to become an expert when you can trade general education courses for precise skill sets. Customization is a click away. Your needs determine duration, teacher, price point and subject. Alternative learning allows you to do coursework from anywhere, anytime, and save a fortune on traditional schooling. These all make eLearning a quick, inexpensive way to gain valuable skills almost instantaneously.
If you're ready to take on that New Year's Resolution and are looking for a place to start, you can start the journey at KnowledgeCity. Gain access to tutorials that range from business and leadership to safety compliance and computer software.
Make Alternative Learning Your Success Story
Stop thinking about it and make it happen. Watch yourself develop into the Adobe Photoshop whiz your company so deeply desires, or the Human Resources intellect that can now achieve that lavish promotion. You're interesting, exciting and everything is in your grasp. And best of all, your laptop is your classroom. Your wallet won't have to weep, and you will feel like you've just opened up a world to endless possibilities.
Unlike traditional learning, which is a harbinger of high costs, long commute times, and boring or undesirable courses, eLearning's overwhelming benefits are difficult to argue against. It's almost too good to be true, which makes it easy to disregard it and not give it a try. But not you, not this year.
Try it for free. No strings attached means you won't feel bogged down by obligation or even the stressful little voice in your head that says this year has to be different. Look for what inspires you first, not what looks like a laundry list of responsibilities.
Have fun with the plethora you can learn online and don't settle for classes you're not interested in. Design the skills and courses you want to take that are best for you, and most importantly, find courses that engage you with the enjoyment of the process of learning, not just the end result.
Traditional learning remains a costly resolution with fixed borders and mixed outcomes. Alternative learning is your new, fun adventure. Free from structure, it's everything that you want to make it.