Adult Learning Theories and How to Use Them in Your Employee Training
As people mature and gain life experience, a shift takes place in their attitudes toward learning. This has a direct impact on the effectiveness of workplace training. While the majority of employees appreciate the value of skills training, many need to know how it's going to directly help them do their jobs better and advance in their careers. 
According to SurveyMonkey, approximately 86% of employees say that job training is important to them — and nearly three out of every four (74%) are willing to learn things outside of work hours to improve their job performance. The challenge for many HR directors and supervisors is to provide training that is relevant, self-directed, and engaging.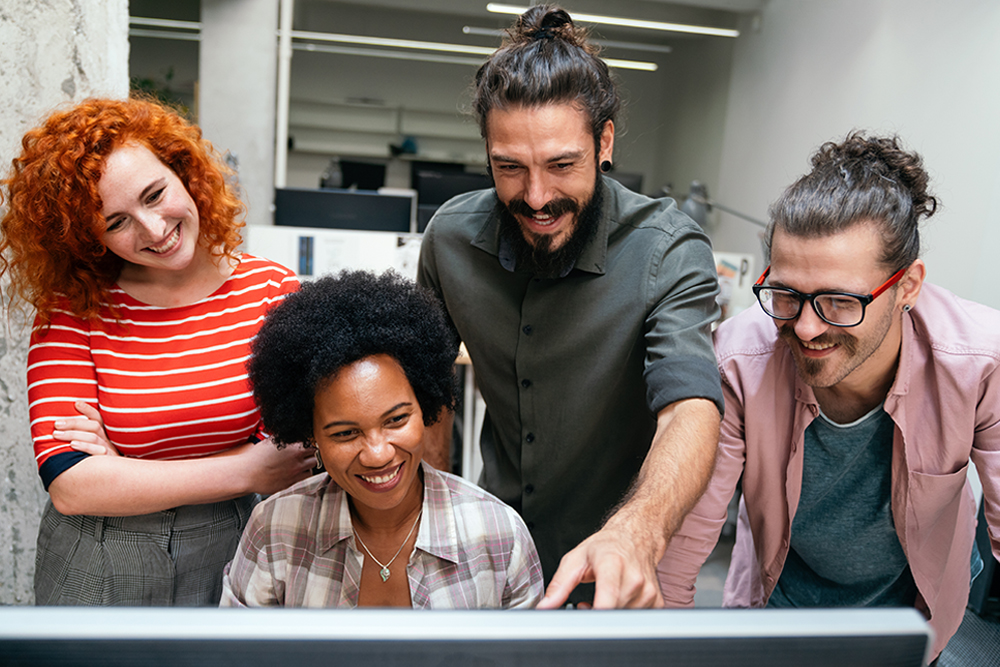 As author and podcaster Steve Glaveski points out, employees are more open to training when it caters to their interests, goals, and busy schedules. Writing for the Harvard Business Review, he recommends giving employees "short, bite-sized learning opportunities, which can take the form of digestible, hour-long courses on topics of relevance to an employee's immediate challenges or opportunities." He also suggests applying "real world situations" to workplace training, which is one of the key principles of adult learning theory.
What Is Adult Learning Theory?
Malcolm Knowles, a pioneer in the field of adult education, developed strategies for making training more engaging and well-received. For the past half century, his theories have provided a solid framework for corporate trainers, HR directors, and departmental managers. Also referred to as andragogy, adult learning theories focus on the mindset adults have about learning new skills and concepts. 
According to the website Instructional Design, andragogy makes several assumptions about adult learning and training.

To be fully attuned to a training program, adults want to know

why

they need to learn a particular subject or skill set.

They need to learn experientially.

Adults approach learning as problem-solving. 

They learn best when the topic is of

immediate

value.



Incorporating the basics of adult learning theory into your company's training strategy will accomplish two things. First, it will make your staff more receptive to taking time out from their jobs or personal lives to absorb new information. Secondly, employees will learn the information more efficiently and appreciate the fact that they don't have to memorize irrelevant material.
What are the Best Learning Theories for Adults?
Laying the groundwork for an effective employee training program begins with eliminating barriers. Adults, for example, are much more receptive to learning new skills and techniques if they can see how it relates to their jobs and lives. If they don't deem it applicable to their day-to-day experience, they'll tend to be disinterested and disengaged. 
Employees often base the value of training material on whether they can apply it and derive benefits from it quickly. A primary motivation is to gain practical skills that enable them to do their jobs better, solve everyday problems, and earn promotions.
The best learning theories for adults include the following:

Adults value training opportunities on a selective basis. They're motivated by the prospect of short-term, practical benefits and immediate usefulness. 

In contrast to a child's self-concept, adults are accustomed to being internally motivated. Since adults like to have some control over how and when they're trained, the ideal training program incorporates their input, feedback, and preferences into the learning process.

Creating an Individual Development Plan (IDP) encourages employees to choose their own training courses and implement self-directed goals that fuel their progress.
A 2022 SHRM research report reflects key elements of adult learning theory, especially those concerning the desire for self-directed training. The organization found that "Online/self-paced courses are most popular with employees (cited by 70% of respondents), followed by online/instructor-led training (63%), in-person learning with an instructor (63%) and hybrid educational offerings (62%)."
How to Apply Learning Theory to Your Employee Training
Leadership, communication skills, and problem-solving skills are among the most valuable attributes an employee can possess. Whether or not your team has participated in soft skills training, there's always room for improvement. If you're developing a program in management training or interpersonal communication, there are several ways to use and benefit from adult learning theories.
One of the most effective ways to design an adult training program is to conduct an employee survey. By asking staff members what and how they'd like to learn, you're conveying the message that their opinions count. 
Secondly, by asking for input on desired topics, scheduling preferences, and learning styles, you'll be in a position to tailor a customized training program. Giving your employees a measure of control over their learning experience will encourage them to be more open-minded and committed to career development.
In a learning environment, adults thrive on solving hypothetical problems and using past experiences to understand new concepts. If your training goals include upgrading communication and problem-solving skills at your organization, we invite you to peruse the selection of engaging video courses offered in KnowledgeCity's learning library. There are more than 25,000 tutorials to choose from.
For more insights into effective personnel training strategies, download our free guide on how to implement a successful employee training program.