5 Online Employee Training Tools Every Company Needs to Succeed
With the continued prevalence of remote and hybrid office work models, online employee training tools remain vital to an organization's growth. In fact, a study conducted by freelancer hosting site, Upwork, estimates that 22% of American workers will still be working from home in 2025.
Web-based training tools provide employees with access to training materials and learning resources that can help them stay up-to-date on the latest developments in their field. Some of the most widely used online employee training tools include eLearning platforms, video streaming services, and learning management systems.
This article will highlight several online training tools available today and how they might fit into your organization's framework.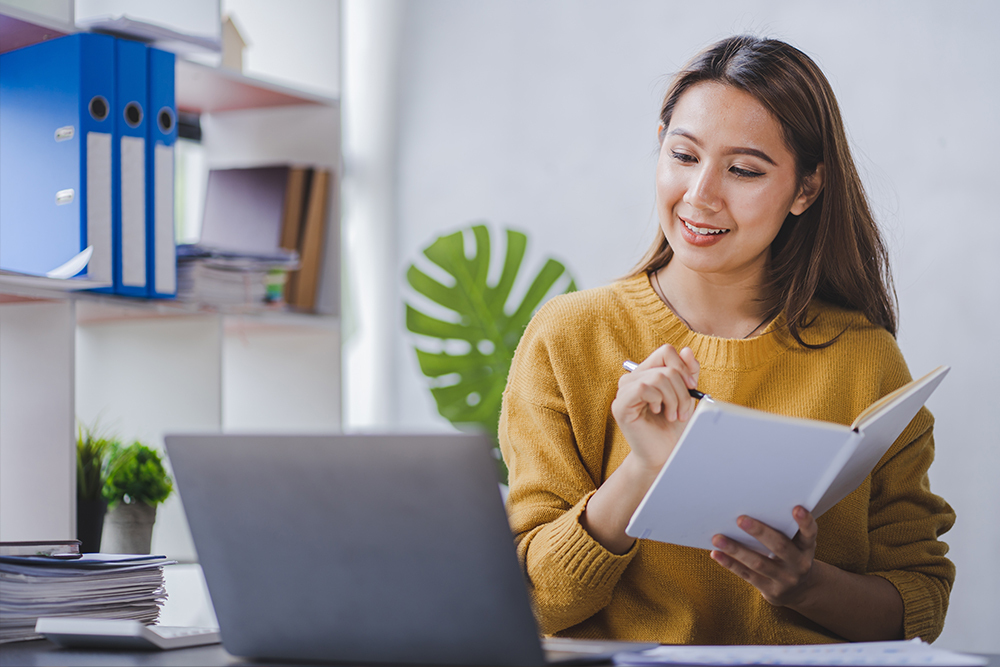 Project Management Tools
Project management software helps the user manage projects more efficiently. The use of the latest tools is invaluable in keeping track of daily tasks and long-term objectives.
There is a wide variety of project management tools available. Whether or not you're new to project management, it may be difficult to decide exactly which program will work best for your purposes.
One option you might consider is Asana. This tool offers a wide range of features, including calendars, task allocation, due dates, project status updates, and more. This tool works best for teams that need to collaborate on projects, especially if they are more traditionally structured projects with milestones and deliverables. Asana can also be used to manage personal projects.
Asana is convenient because there's no limit on how many projects you can create or how many users are on the account. It also has an integrated chat feature that allows you to quickly communicate with your team members from right within the app.
Another option to consider is Basecamp. Basecamp is a project management tool that allows teams to plan, organize, and communicate with one another. It's an online collaboration tool that makes it easy to set up tasks and assign them to coworkers. Basecamp also provides an overview of tasks that need to be completed, and who's working on them at any given time.
With Basecamp's project management features, employees can have both focused and casual discussions around the virtual campfire, which may relieve some stress throughout the day. The program provides a default layout of files and folders, but you can also create your own for different projects and team members. There are also spaces within Basecamp for your team to share a variety of files, whether they are spreadsheets, images, or text-based content.
Content Creation Tools
Creating polished and engaging content is essential in online training scenarios. If the content does not keep a learner's attention fully, they may not understand or retain the information being shared.
The internet is ruled by digital material, yet producing it may be challenging. It's easy to become overwhelmed when you start with an idea and then need to rework it once you conduct research, but with the correct content production tools, planning and creating content is easier than you may think.
Here are two popular, effective platforms for packaging online employee training content:
Canva: Canva is a free visual design tool built to make editing photos and designing graphics or layouts as beginner-friendly as possible. Hundreds of customizable templates and high-quality photos can help you create online training material that makes a real impact.
For a yearly payment of $119.99, an individual can upgrade to Canva Pro for additional benefits.
Some of these added perks include:
Access to stock videos and audio

The ability to schedule social media posts

Methods for creating a cohesive look

A feature that instantly resizes images

A tool to instantly remove backgrounds

One TB of cloud storage for your projects

24/7 customer service support
If you want to take the design process for your online training content even further, Canva for Teams comes with all the perks of Canva Pro, but also allows for easy collaboration on various designs. The price point for Canva for Teams is $149.90 a year for the first five people that join the account.
YouTube: This video-sharing site is the second most used social media platform, with 2.2 billion monthly active users. Its high popularity and accessibility makes it a convenient way to reach many people in a short amount of time. And if you're not sure how to create high-quality content, there are countless how-to videos right there on the platform!
YouTube's broad reach may also allow you to study competitors in your field and learn ways your organization can set itself apart.
Content Management Tools
A content management system platform, or CMS platform, is a piece of software that makes it simple to manage content and build websites. Dropbox is one example of this kind of tool. 
Dropbox provides an easy method for online employee training collaboration. It promotes cooperation, sharing, and creation among the online training team. Dropbox makes it easy to share a folder with others, as well as work on files across several devices.
Google Drive is another well-known content management tool that makes it easy to access online employee training tools. Docs, Sheets, and Slides are just a few of the productivity apps that interact with Google Drive to improve team collaboration and provide real-time access to tools and feedback on work performed.
A third option is WordPress. WordPress is probably one of the most user-friendly ways to create a website. This CMS can allow you to easily create, store, and share content that promotes your organization and provides professional training to your employees.
Social Networks
The rise in hybrid and remote work have recently increased the popularity of professional social networks like Slack and Workplace.
Slack serves as an instant messaging platform with a large number of add-ons for other business products. Resources and files can be easily shared, and communication is instant with both group and individual messaging.
Workplace is a tool developed by Facebook. It links staff members however scattered they may be in location. Workplace allows for online employee training to occur within a specific department, whether that department is working in person or not.
Learning Management Systems
Companies utilize an LMS to create, deliver, and track training for their partners, clients, and workers. Up until recently, training usually meant a face-to-face presentation in a classroom or conference room. 
But with the continued implementation of online training, professional development can now take place at multiple times and in multiple locations, without the added cost and logistical set up that used to be required.
At KnowledgeCity, our comprehensive LMS provides user-friendly access to an expansive library of online employee training tools. Administrators can customize their platforms and receive easy-to-read tracking and reporting with just the click of a button. 
Our LMS is built for today's learners with engaging training platforms that keep your employees at the top of their game. To find out more about our innovative system, click here. 
You can request a demo or chat with one of our specialists to learn how our LMS can up-level your employee training so your teams can thrive in the ever-changing professional landscape.