These days, employers are having a tough time filling positions with the perfect person. In fact,  more than 80 percent of human resource professionals report having difficulties attracting talent with the right skills.
Of course, there's no real problem finding educated people who know their way around the Microsoft Suite, but, part of the issue is most universities weren't built to keep pace with today's fast-changing, tech-driven workplace.
Sure, no business is entirely immune from the skills gap conundrum, but there are some better ways you can find the right talent for the job.
Use a Recruiter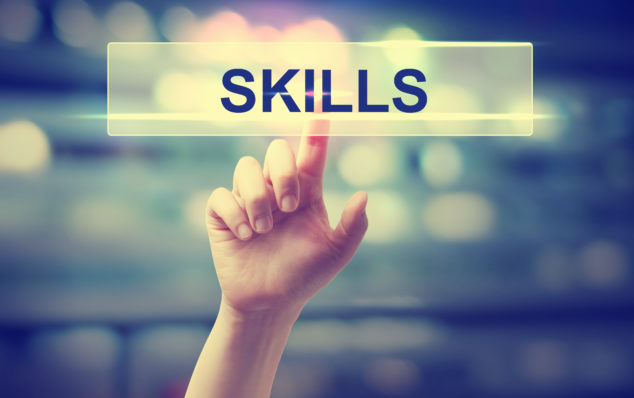 While investing in a recruiter may cost a good chunk of change upfront, high turnover rates do the same.
Because recruiters work for the employer and not the person looking for the job, your best interests are at the center of their process. A recruiter will filter out the applicants who appear unprofessional or won't be a good fit—cutting down on your time spent reviewing applications.
Increasingly, recruiters are turning toward big data to fill the skills gap—offering an advantage over your typical job board.
Keep in mind, you'll want to look for a recruiting firm that specializes in your field and location. This person should be a solid professional able to provide references and success stories from both sides of the hiring desk.
Quick Learners are Your Best Bet
Focusing on specialized skills is critical for certain positions, and there's no real way around that. However, in many cases, hiring for potential can pay off in a big way.
A good example is, if your company is looking for a graphic designer familiar with a specific program, you may overlook someone who knows their way around a different set of software but could learn your system in a heartbeat.
Plus, if you're hiring for a position in an innovative space–the tech sector, design, or media–the software you're using now is sure to be obsolete by the time you've made it through the end of the article.
Unfortunately, approaching the hiring process with a narrow mindset–a checking off of the right boxes–may be part of the skills gap problem.
Don't Discount Your Existing Talent Pool
Most companies would be surprised to learn that they've had some latent talent working for them all along. Most employers fail to document employees' skills, which could worsen the skills gap.
Employers need to get a better sense of the existing skill set that exists within their roster. Knowing, and of course, documenting employee skills can be beneficial for both parties, the employer doesn't need to initiate a whole job search, while employees who possess the right set of specialized skills will have the opportunity to advance within their role.
Assessing your team
Discovering hidden talent requires a bit of a shift on the part of the employer. Leadership needs to determine which skills are essential at each level, for each position, and from there find a way to determine who is an expert or a novice at each skill.
Test employees periodically and use the results to improve your training efforts, as well as gain an understanding of which spaces need to be filled.
Make a Plan
When you've identified the skills gaps, you'll need a plan of action. It helps to review the job description and assessment of each employee to determine the skills training that is needed.  Set a budget and determine how much time should be allotted to ongoing training. Most adults are self-directed learners.  Your organization may benefit from an online training platform that gives employees a sense of ownership.
Think Digital for Ongoing Training
Learning and development don't necessarily require a classroom. While teams work best with some guidance and support, structured digital training can make a big impact on closing the skills gap.
It can also provide just-in-time training of skills that can be utilized immediately in the workplace which is something adult learners prefer.
KnowledgeCity offers a range of digital courses for employees of all levels. Get your team up to speed with these specialized skills:

View KnowledgeCity's courses below:
| Problem Solving for Leaders | Strategic Thinking | Writing Business Reports |
| --- | --- | --- |
| | | |