With great power comes great responsibility—and a whole lot of room for error. Whether you're running day-to-day business operations yourself or counting on a team of managers, it's important to identify leadership pitfalls in your organization. Unfortunately, manager mistakes can completely derail your operation if you or your team don't realize you're making them. Is your organization making any of these 9 common mistakes?
9 Manager Mistakes to Avoid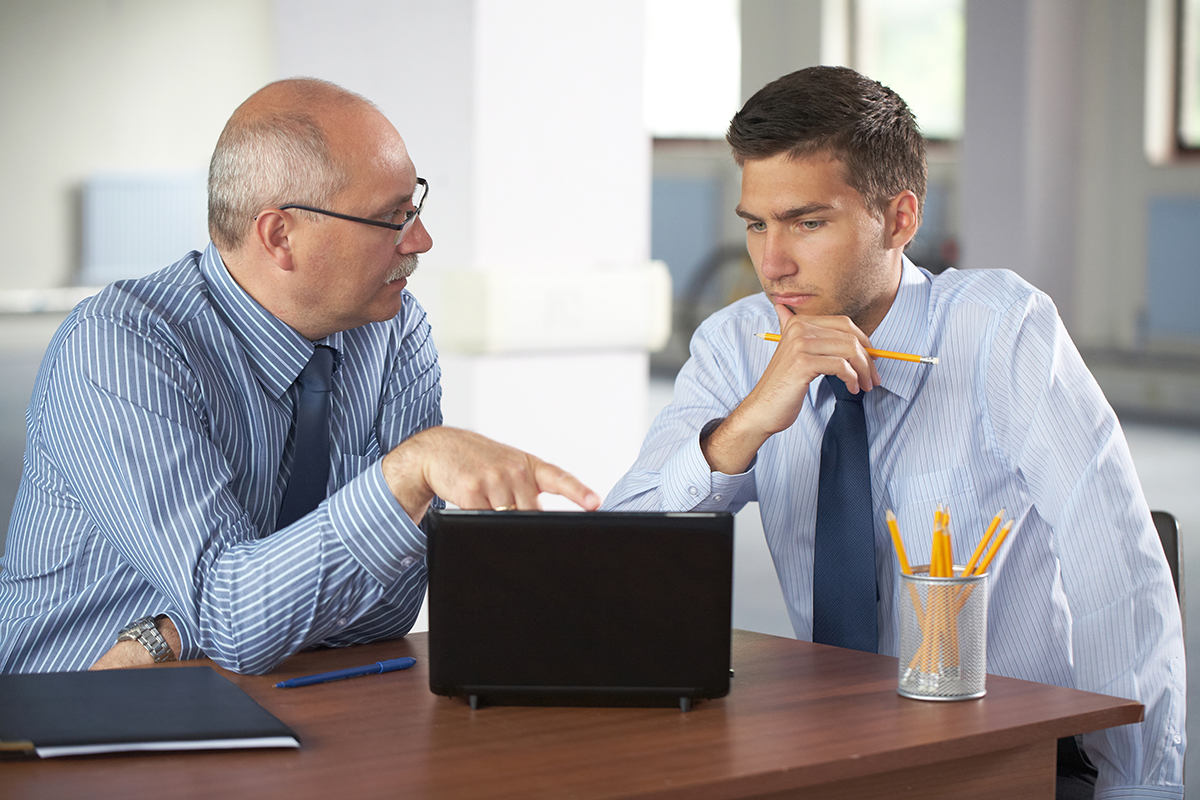 1. Micromanaging
At the top of nearly every employee's "manager mistakes" list is a manager who micromanages. Micromanaging can be subtle, which is not a good thing. It becomes so prevalent it's undetectable. Employees value trust and autonomy — two things micromanaging leaves no room for. You may feel like your micromanaging is under control, but would your employees say the same? To ensure you aren't micromanaging, give employees the power to make important decisions but also hold them accountable.
If you are the employee being micromanaged, first take an honest look at performance areas that might be concerning. Fine-tune your behavior accordingly. Second, see your job as the manager does. What are your manager's values, goals, and priorities? Try to understand what they want to see. What is the common goal?
2. Prioritizing money over people
Happy employees equate to higher profits. This doesn't have to go as far as ping pong tournaments in the break room but neglecting employee satisfaction all together affects the bottom line. Make employees feel appreciated by allowing them to recognize each other's good work. Create a bulletin board or an awards meeting to highlight exceptional work. With these changes, collective feedback will enhance a sense of belonging and camaraderie.
3. Layering positive and negative feedback
This is one of the biggest communication  manager mistakes. Failing to keep positive and negative feedback separate can convolute the message you are trying to convey and leave employees wondering what exactly they should do next. Rather than sugarcoat criticism, be mindful of your language. Leave out judgments or opinions and stick to the facts so the employee knows exactly what to do.
4. Neglecting the customer
Quality customer service and properly handling complaints can lead to a 25 and 85 percent increase in profits. If you can't provide customers with what they need, do not ignore them just because you don't know all the answers right now. Pay attention to your clients' needs and wants. Is the market changing?
5. Pretending to understand everything:
As a manager, it can be tempting to keep up the perception that you hold all the answers, but it's risky to save face. By failing to admit something isn't clicking for you, you'll create more complications for you and your team. Asking questions doesn't mean you aren't doing your job correctly, it means you are willing to be humble, gather more information and make the right decisions together.
6. Feeling threatened by talent
In the famous words of former Apple CEO Steve Jobs, "It doesn't make sense to hire smart people and tell them what to do; we hire smart people so they can tell us what to do." A good leader surrounds him or herself with individuals who excel where they do not.
7. Overworking employees:
This shows that productivity per hour declines sharply when the workweek exceeds 50 hours, and productivity drops so massively after 55 hours that you don't get anything out of working. To avoid falling into this trap, envision what a work day must be like for your staff. Start a discussion on both of your expectations. Are your expectations feasible? The last thing you want to do is burnout a good employee.
8. Implementing too many changes, too fast
New managers, in particular, are prone to certain mistakes — one of them being "shaking things up" immediately after entering a new position. It's best to tread lightly here and focus on creating relationships with your team before implementing new policy and procedures that change the way they do business.
9. Refusing to accept personal accountability
A manager who is quick to reach for excuses is not much of a leader. Leadership responsibility includes admitting fault so that you can tweak performance. Be transparent about your error and ready with a backup plan. Always follow up with how you know this issue effects everyone else and that you're working to fix it. Not only will this build trust, but it's also the perfect way to lead by example.
Become a Better Manager
Become a better leader and avoid manager mistakes with KnowledgeCity. We have more than 13,000 video tutorials in Business, Computers, Finance and Safety Compliance. Learn how to keep customer and employees happy with Quality Awareness and Employee Engagement.